Taking care of your teeth is an important part of your overall health. Brushing and flossing are important, but so is visiting a dentist on a regular basis. It is important to be proactive in the care of your teeth, not just for a healthy smile, but also to prevent other medical problems in your future. One way to do this is by enrolling in a dental plan. Dental plans are intended to ensure that a patient receives recurring preventative dental treatment, such as cleanings, x-rays, and oral examinations. It is important to look at several different dental plans and comparison shop so that you get exactly the coverage that you will need for you and your family, in addition to reasonable costs.
Most dental plans make it very easy to receive regular preventative care. They do this by not requiring the patient to pay anything out of pocket for certain specific services, such as annual examinations, bi-annual cleanings, x-rays, and sealant treatments for children under the age of 18. Usually, the only cost the patient sees is what is normally either paid monthly or deducted from a paycheck. To not take advantage of this would be a waste of your money, and could lead to more expensive problems later on for you or a family member.
When you are comparing dental plans, there are a few things to look for. For starters, you need to look at the services and procedures that are covered, whether preventative or corrective. Having this knowledge ahead of time can save hassles and headaches in emergency situations. Next, be aware that just because dental plans say they cover a certain percentage of a service or procedure, it isn't that simple. Don't be fooled. Usually, the insurance company will reimburse a patient based on the actual charges (from the dentist) or what they see as "reasonable" costs determined by the plan for procedures performed. Chances are, you will end up getting reimbursed for the lesser amount, and it might be lower than the percentage the plan claims to cover.
It is also important to be aware that not all dentists accept all dental plans, and vice versa. Though you can take your insurance to any dentist and use it to some degree, your reimbursement amounts will vary considerably from a plan-covered dentist to one not on the dental plan. If you have a particular dentist that you want to use, shop around for a dental plan that accepts that dental office, or be willing to shell out more money.
Above and beyond preventative care, dental plans are notorious for their lack of generosity in coverage. If special services or procedures are required (such as orthodontics or oral surgery), then the patient will be expected to pay at least a certain percentage (sometimes half) for the work done on top of the covered portion. Therefore, it is important to find out which, if any, corrective and emergency treatments and services are covered by the dental plans you are researching, and to what extent. Some of these services include:
* Fillings and crowns
* Endodontics (such as root canals)
* Oral Surgery (such as extractions)
* Periodontics (gum care)
* Orthodontics (such as braces and retainers)
* Prosthodontics (such as bridges and dentures)
If these services happen to be covered, there is often a cap put on how much can be done per year, and what is covered is not usually much. Luckily, many dentists and specialists are willing to assist in financing or offer payment plans for the remainder of the fees incurred for a procedure or treatment.
Having, and using, dental insurance is very important because it is so focused on preventative care. In that capacity, dental plans are easy to use and not that expensive in the long run. Ignoring your oral health can not only lead to severe and costly dental problems, but can also bring about a whole host of different medical problems (and expenses) as well. If you compare different dental plans, you are sure to find one that fits within your budgetary and dental health needs.
About me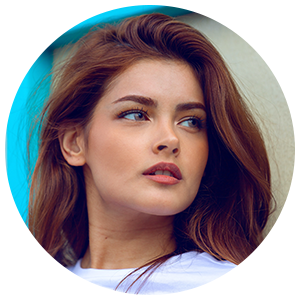 Health And Healthy Tips is Free health blog, If you wish to be part of this blog and want to conribute contents which are interesting for our readers, please contact us.
CATEGORY
POPULAR POST
- Advertisement - recent post