How hard is it to get used to wearing contact lenses?
Everybody adjusts to wearing contact lenses differently. How long it takes for a person's eyes adjust to wearing contact lenses varies and depends on the sensitivity of the eyes and also on the type of contact lenses being worn. Typically it will take from one day up to about two weeks.
How do you take care of contact lenses?
Proper care of contact lenses varies depending on the type prescribed. Disposable and extended wear brands are simply thrown away after they are used. Soft contact lenses and gas permeable lenses require more care to ensure longevity and to protect against infecting the eyes.
Do you have to be a certain age to wear contact lenses?
Age does not matter as long as the person wearing contact lenses can responsibly care for them. If not cared for properly, contact lenses can become damaged or lost, and they can become infected and cause serious injury to the eyes. Parents should be part of the decision making process.
Is it possible for contact lenses to become lost inside the eye?
This is highly unlikely. A contact lens can get stuck under the eyelid, making it difficult to find. If you have trouble locating your contact lenses, your eye doctor can help.
What is the difference between daily wear and extended wear contact lenses?
Daily wear lenses are inserted into the eye and removed each day. Extended wear contact lenses are made from different materials and allow more oxygen to reach the eye. Because of this, extended wear contact lens can safely be worn between seven to thirty days before removing, depending on the brand.
How do you purchase contact lenses?
Before you can purchase prescription contact lenses, you must get an eye exam and then have the eye doctor write out a prescription. You can get the prescription filled at many places, including retail outlets, doctors' offices and the Internet.
Besides daily and extended wear lenses, are other types of contact lenses available?
There are other types of contact lenses available including different colored contact lenses, bifocal contact lenses and lenses for astigmatism, contact lenses that block UV rays, special effect lenses, and more.
How will I know which type of contact lenses are best for my needs?
Your eye doctor can assist you in determining the contact lenses that are right for your eyes and for your lifestyle.
Are disposable contact lenses as good as daily wear contact lenses?
Yes, disposable contact lenses are just as good as daily wear. In fact, because of their shorter life cycles, they can be safer for the eyes because there is less opportunity for bacteria to develop and grow on the contact lenses. This decreases the chances for developing an eye infection.
After I get contact lenses, are follow-u p visits to the eye doctor required?
If you're new to wearing contact lenses, the eye doctor likely will recommend that you return after the first week of wearing the contact lenses. The doctor will make sure that the contact lenses are fitting properly and that they are being properly cared for. You should get reexamined for contact lenses every one to two years as well.
About me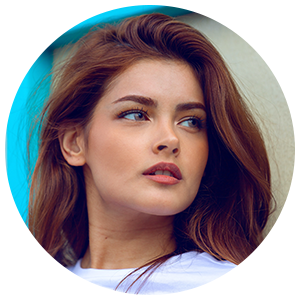 Health And Healthy Tips is Free health blog, If you wish to be part of this blog and want to conribute contents which are interesting for our readers, please contact us.
CATEGORY
POPULAR POST
- Advertisement - recent post