Public misunderstanding of the specific function of eye doctors is widespread. Other health experts such as the nurse can clarify their roles and direct individuals intelligently for proper care.
The importance of adequate eye examination cannot be emphasized too strongly. Too often, most people find patients using a pair of glasses that belong to a relative, or using one that was purchased at the local variety store.
The care of the eye is undertaken by four groups of eye specialists:
The oculist
The oculist, the ophthalmologist, or the ophthalmic physician is a medical doctor who is skilled in the treatment of all conditions and diseases of the eye. Because of training and experience, he is able to make a more thorough and complete examination of the eye for refractive errors and other changes.
The optician
The optician, not a physician, whose concern is to grind, mount, and dispense lenses.
The optometrist
The optometrist, who is licensed to examine for refractive errors in the eye by mechanical means and to provide appropriate corrective lenses, is not a physician, and he does not use drugs in the examination of the eyes.
The ocularist
The ocularist is a technician who makes artificial eyes and other prostheses used in ophthalmology.
Among these four eye specialists, the ophthalmologist is the one considered fit to be called as the ultimate eye doctor. Ophthalmologists have finished "medical school" and board on a usual schooling schedule that usually takes 3 years after taking medicine proper in nearly all countries.
How to Choose an Ophthalmologist
Even if eye doctors or ophthalmologists may seem professional enough to perform any surgical operations concerning the eyes or at least examine the eyes for any problems, it is still important to know how to choose the best eye doctor.
Here are some of the factors that you must consider when choosing the best eye doctor:
Skills and expertise
A good eye doctor is usually defined by the way his skills and expertise are shown on his credentials such as diploma and license certificates.
Hence, it is important to verify that your eye doctor has the correct and sufficient education to analyze, make a diagnosis, cure, and administer some medications and surgical operations to cure eye diseases. These documents will assist you in analyzing the efficiency of your eye doctor to perform such service.
Be wary of people performing such duties and responsibilities that only licensed eye doctors are allowed to carry out. Consulting them may only produce more harm than good.
Certifications denoting passed board examinations indicate quality and reliable services. Any documents that will serve as evidences of these things must be properly displayed within the office of the eye doctor and must be noticeably identified.
Adequate practice and knowledge
Any eye doctor with adequate practices denotes specialization and expertise on his chosen field. This goes to show that a new board passer, even if he is on the top list, is still no match for an eye doctor who has already gained 20 years of experience brought about by constant practice of his profession.
Besides, well-experienced eye doctors could also mean they have attended several seminars and additional trainings regarding the newest methods of vision correction.
Most referred
It is always safe to consult an eye doctor who has been referred to you by a relative or a close friend. Their experiences will always tell you how the eye doctor has been efficient in carrying out his job.
Because the eye is such a vital part of the body, it is important to choose only the best and the most efficient eye doctor to perform the protection and proper care for the eye.
About me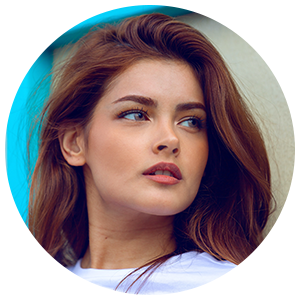 Health And Healthy Tips is Free health blog, If you wish to be part of this blog and want to conribute contents which are interesting for our readers, please contact us.
CATEGORY
POPULAR POST
- Advertisement - recent post