So you are getting braces, and you may get excited to get braces as you can choose a color for the braces of your choice. There are so many options to choose from; you get a rainbow! Braces are sued to align your teeth and make your smile look beautiful. Getting the treatment early is better as the jaw has not yet developed, so the teeth can quickly return to their original place.
Deciding on the braces with rubber bands color confuse you a lot, but when visiting the orthodontist, you can ask the orthodontist for the color wheel to get help from there and choose the color that suits your personality the best.
Therefore, all colors are good except choosing colors like white or yellow, as they can make your teeth appear stained and dull and make them appear yellow, so avoid these colors. Also, picking colors like green and brown can look like food stuck in your teeth, so avoid them.
How To Choose the Best Color for My Braces?
There are a few ways to determine the ideal color for your braces if you're still unsure which one will complement your smile the best. Ever completed a personality test? Your personality can be revealed through colors. Unlike a mood ring, specific braces and colors can help convey who you are or how you feel. The perfect colors will be red or pink. Yellow, orange, and other neon colors are lively, loud, and attention-grabbing. Light colors like blue, purple, and pink make you seem kind and lovely. Since the best braces for teens typically take at least two years to work, and nobody wants their mouth wholly covered in metal, why not give them a little cosmetic flair? So choose whatever color makes you feel good. Ensure that the color of your braces reflects your personality.
Red Color Braces:
Action-oriented, aggressive, self-assured, decisive, disciplined, independent, leaders, pragmatic, proactive, productive, accountable, and task-dominant traits are indicated by red braces.
Blue braces:
Blue braces can be an excellent choice as the blue color is intense, and it will look creative, and you can combine them with other colors like black, pink, or red. You can go for blue color.
Yellow braces:  Yellow is a compelling and attractive color, but pair it with another color when picking yellow. It will be fun choosing yellow with other blush.
Need help determining which hues best represent your personality? Keep it straightforward, and consider your favorite color. Even if you dislike braces treatment, smiling and looking at your favorite color can make you happy. Consider talking to your affordable braces miami for more options. You can always change the color of your braces at your next appointment, so don't worry about it.
In Conclusion:
There are different color options. You can pick any color. Choose that one color from your wardrobe that you wear more often than others. Find out from your pals the braces colors they think will suit you best. Pick a brace that best accentuates purple if you frequently wear purple. Visit a pediatric orthodontist near me to learn more about braces.
About me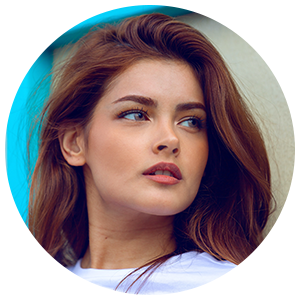 Health And Healthy Tips is Free health blog, If you wish to be part of this blog and want to conribute contents which are interesting for our readers, please contact us.
CATEGORY
POPULAR POST
- Advertisement - recent post