When you are a parent, it becomes your responsibility to educate your child about the importance of oral health and what things they should include in his/her child's diet so that he/she can be prevented from various kinds of dental issues such as cavities and much more. Since children love to eat sugary food items they are prone to have tooth decay. Also, they are very careless when they are playing away from their parent's eyes, they may get tooth fractures due to sudden falls or accidents. Moreover, you should take your child for regular dental checkups from the kids' dentist so that issues can be detected in time and can be resolved without any delay.
If your kid is already suffering from toothache before a dentist visit, it becomes hard for the parents to handle such a situation as he/she gets traumatized and doesn't want to visit a dentist due to fear.  Therefore, you have to make a lot of effort to convince him/her to get a dental checkup.  Usually, the children get scared when they hear scary sounds and many different kinds of odd-looking dental tools in the dentists' office.  Choose the best dentist for kids to resolve your kids' oral issues.
How to choose a pediatric dentist?
Pediatric dentists in Miami are not much different from general or family dentists. They all have the same degree and the same professional responsibilities however a pediatric dentist has added skills in caring for kids. The dentists have studied different techniques and procedures such as deep and conscious sedation that are applicable in treating children who have autism. It is essential to opt for quality orthodontic care so that you can prevent your kids from further consequences.
For children with ADS, pediatric dentists are strongly recommended since they are familiar with the signs and symptoms of the illness and they are well trained in how to manage children with autism to complete all necessary procedures.
Things to consider while choosing a pediatric dentist from the children's center for dentistry:
Certification and Qualification:
One very important thing to consider while choosing a dentist for your kids is that he should be proficient in treating your kids' dental health and should have finished a course in pediatric dentistry from an authorized institution.
Good Behavior Management Skills:
It is well known that kids with ASD possess disrupted social and communication skills. You will need to find a dentist with superb behavior management skills. A dentist that welcomes your child with a big, warm smile would be a perfect start. A pediatric dentist is specifically qualified to converse with kids that have learned a lot about facial expression, dialogue delivery, and voice tone while dealing with them.
Active License of Practice:
Always prefer a licensed dentist that allows him or her to practice the said dental profession in your area. Professional dental permits are approved and given by the state board. Many dentists will display their certification and licenses in the reception area of a dental clinic. If this is never the case with your dentist of choice, never hesitate to ask about it.
It is essential to consider the distance you and your kid must make to see the dentist. It is best if the dental clinic is not too far from your neighborhood or house. This way, you can always point out the dental office as a visual cue for your kid every time you pass the office.
Knowledgeable and Up-to-date:
The dentist of choice should be knowledgeable on different procedures in treating children, basic and advanced alike. The dentist should be capable of performing routine dental care and primary prophylaxis care for your child.
Never gamble with health, especially the dental health of your kid. Follow these simple steps on how to choose the best pediatric dentist in your preferred location.
About me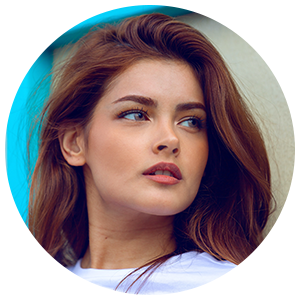 Health And Healthy Tips is Free health blog, If you wish to be part of this blog and want to conribute contents which are interesting for our readers, please contact us.
CATEGORY
POPULAR POST
- Advertisement - recent post