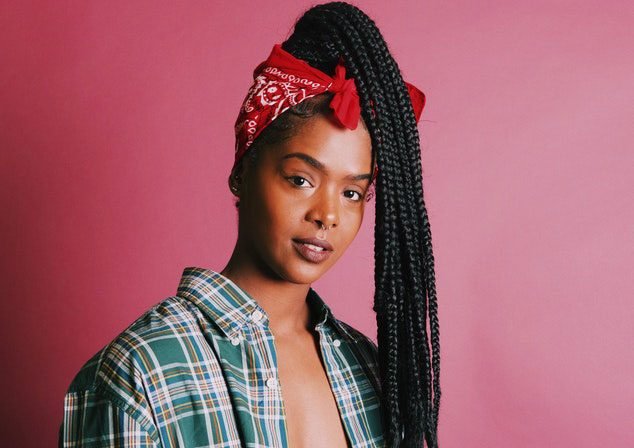 Are you getting a little bored with your current style? Braided wigs to the rescue! If you want to try something new without spending so much time (and money!) on salon braiding, adding a few braided wigs to your collection will surely benefit you in more ways than one. 
Before we get into some of the best braided wigs you can try out right now, let's first dive into some of the reasons why buying a braided wig is a must! 
Why Buy A Braided Wig? 
You know how it is! Braiding your hair can take several hours, cost hundreds of dollars, and even result in discomfort and hair damage. So aside from having skin concerns and other issues you may have with your body, you'll have to think about your hair too! 
Braided wigs are a great option since they give you the style you want without sitting for hours on a salon chair. Just imagine the many ways you can experiment with various braided designs! The best part? You don't have to commit a lot of time and money or risk the health of your natural hair that you've probably been taking such good care of by using tons of coconut oil.
Last but not least, you can just put it on and go about your day! But, if you're thinking about the sustainability of these wigs, tons of brands offer ethically-sourced and produced attachments. 
What Styles Do Braided Wigs Come In? 
Box braids, kinky twists, Senegalese twists, Ghana weaves—these are just a few of the designs available to you. In addition, many units have lace fronts to give you a natural hairline and lace partings between the braids to simulate the look of a natural scalp. 
Some braided wigs come in various colors or with accessories like baseball caps, skull caps, or headbands for a cute and effortless look that you can prepare in a snap! 
Ghana Braids Lace Front Wig
The Ghana braided lace front wig is a fantastic style with a lot of versatility that will make you look stunning at every turn. These wigs usually come with a lace in the middle to create a fabulous appearance. 
Braided Curly Wig 
Are you looking for something more versatile? Braided curly wigs are among the best examples of attachments that will let you experiment with different styles. The wig has braids at the top and bottom that are curled. For folks who love to change their hairdo regularly and want something temporary to make them look gorgeous, this is definitely the braided wig for you! 
Braided Wig With Fringe 
Always wanted a fringe but are not too keen to commit? The braided wig with fringe is one of the most trending braided wig designs at the moment. 
It's an easy and cost-effective method to update and renew your entire look since a simple fringe may completely transform your image. The best part is that there are countless ways to style it! 
Lace Front Braided Wig 
For an even more natural look, go for the lace front design. You wouldn't even know that the lace front braided wig is a wig from afar! It has a flawless structure and design that will provide a realistic appearance and make heads turn everywhere. 
One of the most remarkable things about this style of wig is how light it is and how easy it is to style. So whether you have a bit more time to prepare or you're rushing to go out, this is the perfect wig for you! You can even select any color to fit your mood or personal taste.
Box Braid Wig
Box braids are the most frequent and perhaps the most varied in the braid world. Although they're not as light as micro braids, braided box wigs give a glamorous look to anyone who will wear them.
Senegalese Twist Braided Wig 
The Senegalese twist is the best hairstyle if you want realistic synthetic hair that isn't as heavy as box braids. These wigs are pretty comfy and fit in well with your hair. Also, it is simple to put on in the morning or before heading out because of its lightweight nature.
Jumbo Twist Braided Wig 
Are you looking for braided wigs without closure that will give you the right amount of mystery? Then, a jumbo twist braided wig will definitely be right up your alley! 
This style is ideal for transforming yourself into a more mysterious version of yourself. Just pair it with some dark lipstick, black attire, dark nails, and smokey eyes—et voila, a look that will mystify everyone around you. 
Feathers Braided Wig 
A complete opposite of the last wig hairstyle, feathers braided wigs are very different from the bulky ones you'll see on the market. It gives off a more natural look as the top of the wig is constructed with a net enclosure or lace wig. The finish gives it the impression of feathers, hence the name. 
Perfectly Protected Hair With Perfect Braided Wigs 
Aside from investing in cruelty-free hair products, these braided wigs will also help you protect your natural hair by skipping the pain and the tension of hours upon hours of braiding. With braided wigs, you can enjoy a healthier, easier, and more inexpensive way of making yourself look glamorous. 
For more tips and tricks about health and beauty, we've got a host of fun and informative articles for you here at Health and Healthy Tips!
About me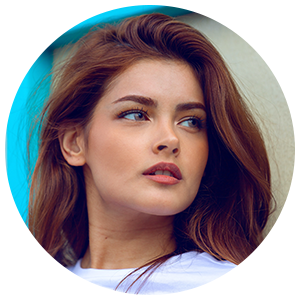 Health And Healthy Tips is Free health blog, If you wish to be part of this blog and want to conribute contents which are interesting for our readers, please contact us.
CATEGORY
POPULAR POST
- Advertisement - recent post