Cricket, hereto regarded as a gentlemen's game cannot be called as in the future as the lovely ladies have made sufficient inroads to ensure that the Women's International Cricket Council officially integrated to come under the umbrella of the Cricket's governing body – the ICC.
This was officially announced at the conclusion of the eighth Women's World Cup tournament held in South Africa, by the President of the ICC Ehsan Mani. Mani announced that the International Women's Cricket Council had merged with the ICC to help drive the development of the sport among Women as well. For over two years the Women's International Cricket Council and the ICC have been discussing this issue. The integration of women's cricket is was formally recognised by the ICC at the Annual Conference in June this year, with the first formal ICC Women's Cricket Committee meeting also held at the same time.
The ICC Women's Cricket committee is headed by Betty Timmer, a former Vice Chairman of the International Women's Cricket Association. She will make recommendations to the ICC on the development of Women's Cricket around the world. ICC President Mani conveyed his sincere thanks to the outgoing IWCC President Christine Brierley and the many dedicated volunteers who have supported the development of the women's game over the years.
In Asia, India is the first South Asian country to participate in Women's International cricket. Women have been playing big league cricket in India since 1973. Another South Asian Country Sri Lanka officially formed its Women's Cricket Association in 1996. The Sri Lanka Women Crickets took wing to India to participate in the Women's World Cup held in India. Similarly Pakistan and Bangladesh are the other two South Asian countries to form Women's Cricket Associations. By now, all these four South Asian nations have participated in International Women's World Cup matches. It is also interesting to note that the World cup final between Australia and England held at the Eden Gardens, Calcutta in India in 1997 drew a crowd in excess of 80,000 spectators. This augurs well for the Women cricketers as this will prompt the sponsoring companies to come forward.
Air India and the Indian Railways have supported Women's cricket in India in a big way. Air India has, perhaps, the finest women's cricket team in the country. Apart from the Nationals, the other major women's tournaments in India are the Rani Jhansi trophy and the Indira Priyadarshini trophy.
However, we are yet to see individual Member countries include Women cricketers in their governing bodies. Questions have been raised whether this will ever happen considering the rigid rules that are prevailing in most of these governing bodies in various countries.
About me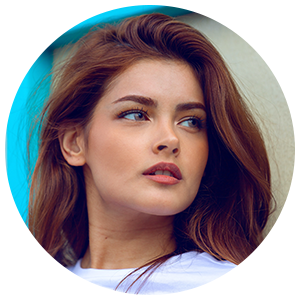 Health And Healthy Tips is Free health blog, If you wish to be part of this blog and want to conribute contents which are interesting for our readers, please contact us.
CATEGORY
POPULAR POST
- Advertisement - recent post